Change of Company Name
By: 2019-03-22 21:09:06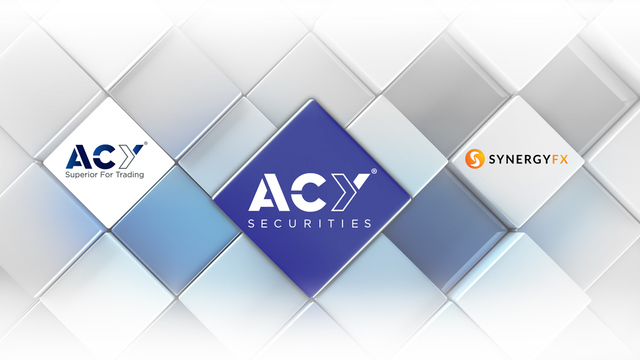 Dear Client,
We are pleased to announce that after six months of internal consolidation of Synergy FX and ACY Capital, Synergy financial markets is now officially renamed to ACY Securities Pty Ltd, trading as ACY Securities.
Please be advised that ACY Securities Pty Ltd has made changes to our Product Disclosure Statement (PDS), Financial Service Guide (FSG), Privacy Policy Statement (PPS) and website terms and conditions effective 25th March 2019, material changes made to our legal documents can be view here.
What will happen to me?
Your Trading account remains the same, except as per our announcement dated 14th March 2019, all Synergy existing account type will be converted to our new offering "stpECN" account type.

Learn More

Existing traders are Free to upgrade to "pureECN" account type without any restriction.

HOW?
Client Portal

is a one-stop system to manage your trading account deposits and withdrawals. You can always reset the password if you never have login previously.

Overall trading instrument spreads decreased across all securities.

The Introduction to ACY Securities will replace Synergyfx.com website.

www.acysecurities.com

will be the official site for all Synergy and ACY clients.

All emails send to synergyfx.com will be served by ACY Securities.
Where is ACY Securities moving towards in the future?
New MT5 platform is under development and will be soon offered to all our clients.

Securities trading is on the way, currently under internal testing will be soon released to our traders.

New MAM System is in our pipeline for our next technology innovation.

New Client Portal features and reward programs are scheduled to release before May this year.
Once again, thank you for all our trader's support and ACY Securities (Synergy) is all in standby, looking forward to continuing to work closely with all our traders.
Regards
ACY Securities (Synergy FX) Team